Welcome to the BulkMailer Help
Current Version: BulkMailer 2020 (Download)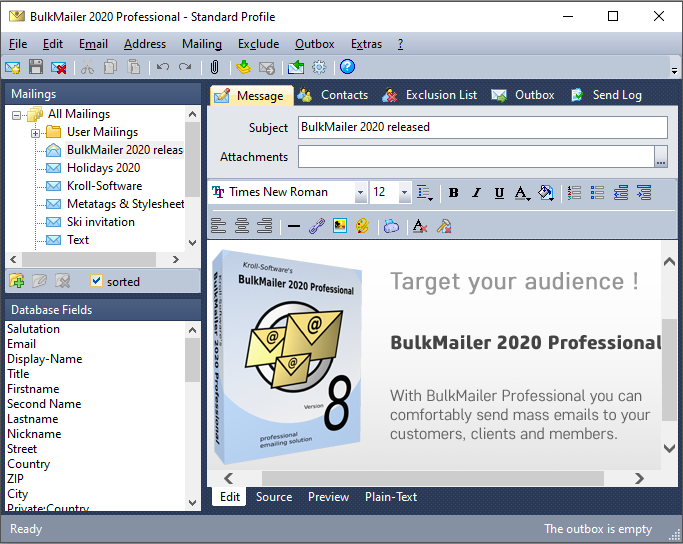 BulkMailer is used for easy sending of bulk e-mails from a database.
For this you can select between using a pre-defined (internal) database or any existing database. Access to practically every data source is possible via Microsoft Data Access Components (MDAC) / OLE-DB / ODBC.
The contents of data fields can be integrated into the mail text; this method allows the generation of personalized salutations, among other things.
You can use BulkMailer for newsletters, customer information, etc.
Warning: The sending of emails without advance approval from the recipients (SPAM) is prohibited! BulkMailer was not developed for this purpose. The use of this program to send spam mailings is in violation of the license agreement.
Before you use the program...
Configure the program.
Order a DEMO PIN free of charge and obligation. The PIN will be automatically sent to you by email.
Test the configuration by sending test mails.
Mailings only 4 Steps Away
Best wishes for fun and success from
Detlef Kroll - Kroll Software-Development